The new Chevrolet Camaro ZL1 made its testing debut ahead of the 2018 NASCAR Cup Series at Texas Motor Speedway on Tuesday.
Chase Elliott, who has moved to the #9 car once driven by his father Bill at Hendrick Motorsports, drove the Camaro for the test.
Chevrolet is the only manufacturer to produce a new car for the 2018 season, with Toyota having done so in 2017 – when it dominated – while Ford continues to update its Fusion.
Elliott says it is hard to judge how competitive the Camaro will be.
"Behind the wheel, it's really hard to tell what changes are when you are out there by yourself," Elliott said.
"The changes will probably become more apparent, hopefully, when we get to say Atlanta or get to some of the tracks that the changes are going to become important at.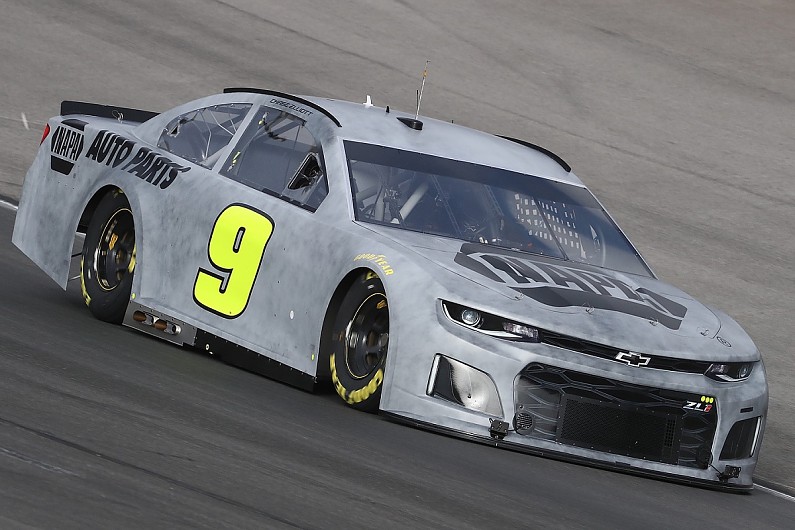 "I think it won't be until we get into those situations and kind of get some races under our belt, not only as an organisation but as a manufacturer as a whole, that we'll see exactly how we stack up.
"It will be tough to say until then."
Other drivers to take part in testing on the 1.5-mile oval included 2018 Penske signing Ryan Blaney, new Stewart-Haas Racing recruit Aric Almirola and defending champion Martin Truex Jr and his Furniture Row Racing team.