Fans can catch this matchup as well as the remainder of the day's 10-game slate — including starts by the Mets' Noah Syndergaard, the Orioles' Chris Tillman and the Indians' Corey Kluber — streaming live on MLB.TV.
MLB.TV Premium has returned with the same features as last year, and is only $49.99 for the rest of the season. This package has the best value and provides access to more than 400 devices and a free subscription to the MLB.com At Bat Premium app (a $19.99 value). It offers the best picture quality ever — a new 60 frames per second — for supported devices. Monthly signups for MLB.TV Premium are now underway as well for $24.99.
The new MLB.TV Single Team package is also available as a $39.99 yearly subscription. You can watch a single team's live out-of-market games in full HD.
NL Central showdown: STL@CHC, 8:05 p.m. ET
The last time the Cardinals came to Chicago, they left with their first three-game series sweep at Wrigley Field in nearly three decades. The Cubs will try for better results when they host their St. Louis rivals for a four-game set this weekend. Southpaw Jon Lester will start the opener, coming off a strong outing against his former club, the A's. The Cubs have won each of Lester's last four starts.
The Cardinals, meanwhile, will try to cut into Chicago's division lead by sending right-hander Carlos Martinez to the mound. Martinez struggled his last time out, surrendering a season-high seven runs (six earned) in a loss to the Braves.
Stat that matters: Lester has been far more effective at home than on the road. He owns a 1.99 ERA and a .194 opponents' batting average at Wrigley compared with a 3.88 ERA and a .248 average at opposing ballparks.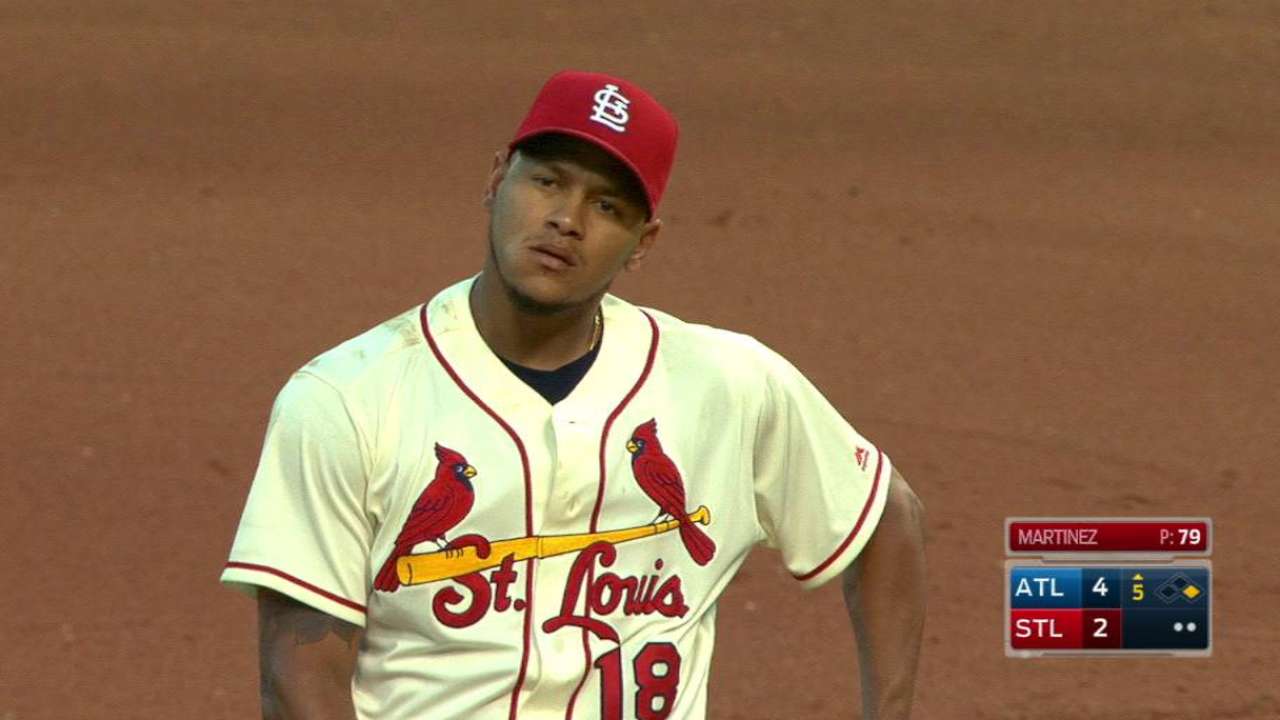 A-Rod makes penultimate start: NYY@BOS, 7:10 p.m.
Alex Rodriguez will be in the lineup for the Yankees night against the Red Sox in the final road game of his 22-year career. The veteran slugger matches up favorably against Red Sox left-hander Eduardo Rodriguez, who will take the mound after knuckleballer Steven Wright was scratched from his scheduled start with right shoulder inflammation. A-Rod is hitting .385 with a home run, three RBIs and two walks in 16 career plate appearances vs. the Boston southpaw.
"I know he's got really good stuff," A-Rod said. "The last 72 hours, I'm enjoying the game. I'll cherish any opportunity I get to play the game."
Stat that matters: Rodriguez has faced the Red Sox more than any other opponent since reaching the big leagues in 1994. He's hitting .285/.378/.516 (282-for-991) with 59 homers in 263 career games vs. Boston.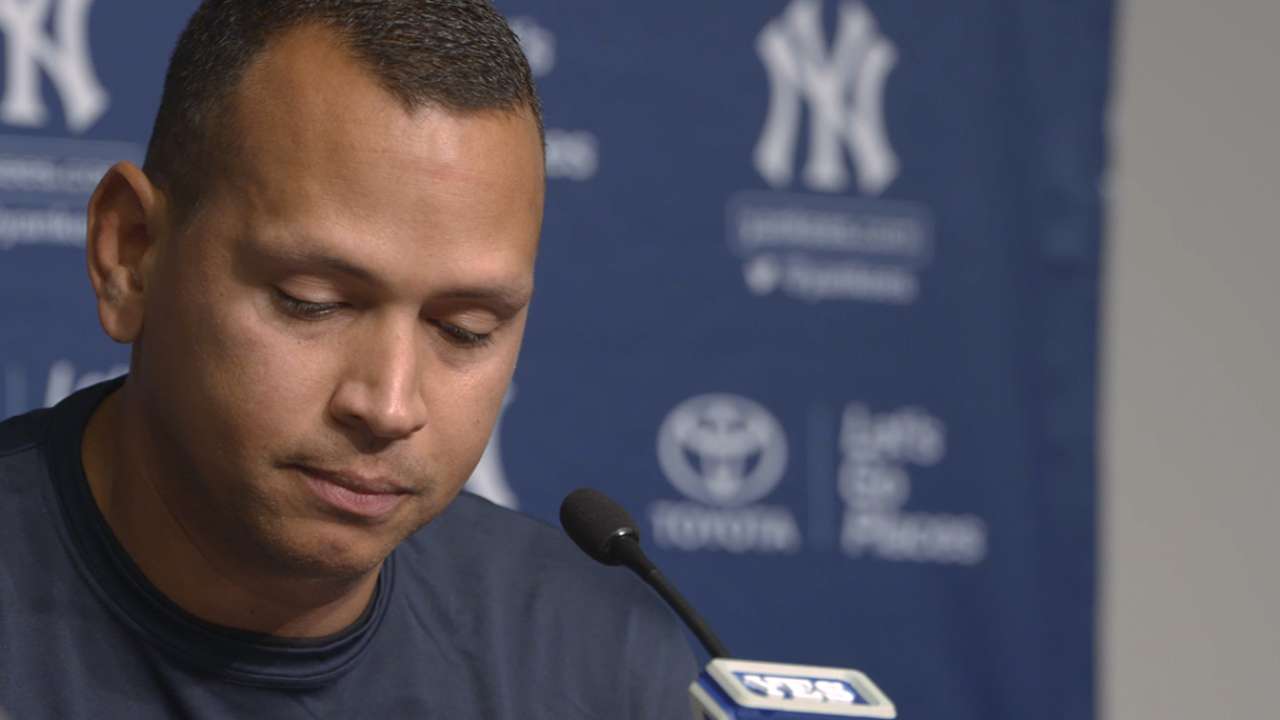 Kluber looks to keep rolling: LAA@CLE, 7:10 p.m.
Cleveland's Kluber has been among the game's top pitchers all season, and in recent weeks, he's been even better. The former American League Cy Young Award winner is 3-0 with a 1.46 ERA in his last five starts for the first-place Indians. He'll bring that momentum into the series opener vs. the Angels at Progressive Field.
Kluber's opponent, Jhoulys Chacin, assumes the Angels' vacant fifth-starter role after a stint in the bullpen. Chacin struggled as a starter earlier this year, going 2-5 with a 6.11 ERA, but posted a 2.55 ERA in eight relief appearances (17 2/3 innings).
Stat that matters: Angels star Mike Trout is just 1-for-11 with two walks and a strikeout lifetime vs. Kluber.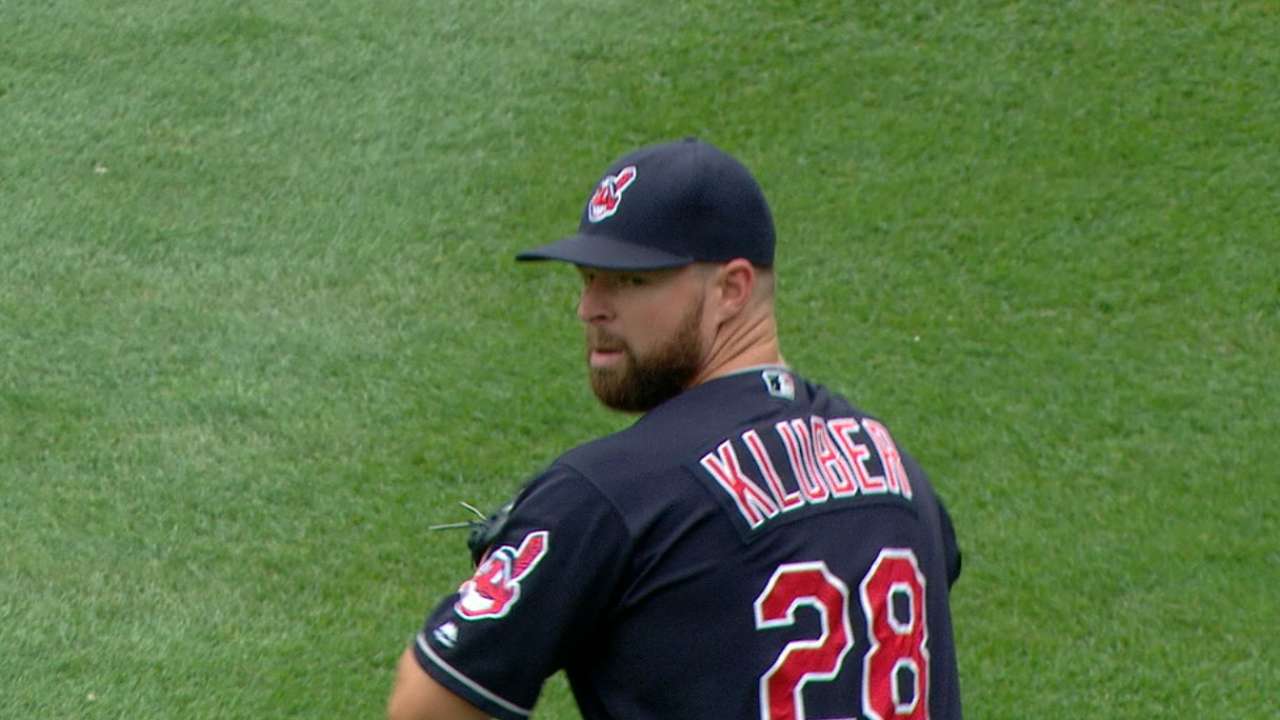 Thor seeks return to form: ARI@NYM, 12:10 p.m.
For the first three months of the season, the Mets' Syndergaard was among the game's most imposing pitchers. But in recent weeks, the right-hander's dominance has uncharacteristically faded. Syndergaard hasn't pitched beyond the sixth inning since July 3 and has needed at least 112 pitches to complete six frames in three straight starts. He's surrendered three or more runs in six of his last eight starts, something he did just three times in his first 12 outings.
"It's just been frustrating the past month," Syndergaard said. "I have the confidence to go out there, and I feel like I have the stuff to go out there and dominate every team that opposes me. But just something hasn't been clicking recently."
Syndergaard will look to get back on track when the Mets wrap a three-game series vs. the D-backs today. Arizona will counter with right-hander Braden Shipley, who, after struggling in his big league debut, has allowed just two runs over his last two starts (12 innings).
Stat that matters: Syndergaard averaged 14.9 pitches per inning and posted a strikeout-to-walk ratio of nearly nine over his first 14 starts this season. In his last eight outings, his pitches per inning is up to 17.4 while his strikeout-to-walk ratio has fallen to 3.4.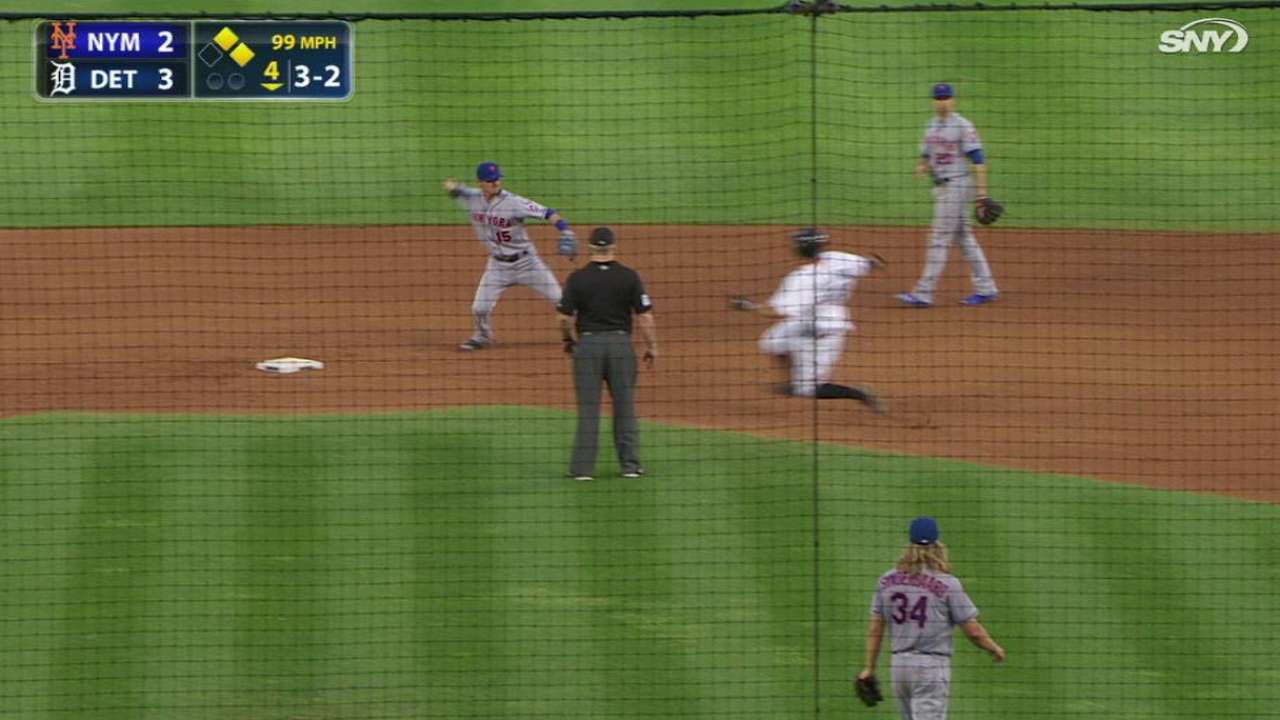 MLB.TV Premium subscribers get the Mosaic View — split screen or quad, available on PC or Mac only. That always comes in handy, especially when scoreboard-watching looms. MLB.TV Premium and MLB.TV Single Team subscribers both enjoy HD and both will get real-time highlights and player stats automatically loaded moments after they occur (only for the game you are watching with MLB.TV Single Team, and for all games with MLB.TV Premium).
Chad Thornburg is a reporter for MLB.com. This story was not subject to the approval of Major League Baseball or its clubs.