Hendrick Motorsports's Chase Elliott has been hit with a penalty for a violation during last weekend's Texas race that has cost him 20 points in the NASCAR Cup series standings.
Elliott's #9 Chevrolet Camaro violated sections 20.4.8.1 of NASCAR's rulebook, which relates to a rear brace support, because his rear window did not meet the specifications that demand the glass is rigid in all directions.
Stewart-Haas Racing's Kevin Harvick was hit with the same penalty last month and it led to him accusing the series of being on a "slippery slope" with its penalties, as he felt social media had caused his punishment.
It is the second time this season that Elliott has lost points due to penalties. He lost 25 points following the Phoenix round for an infraction linked to the rear suspension, trailing arm angles and pinion angle shims.
Elliott's total loss of 45 points for penalties so far this season means he is 18th in the standings.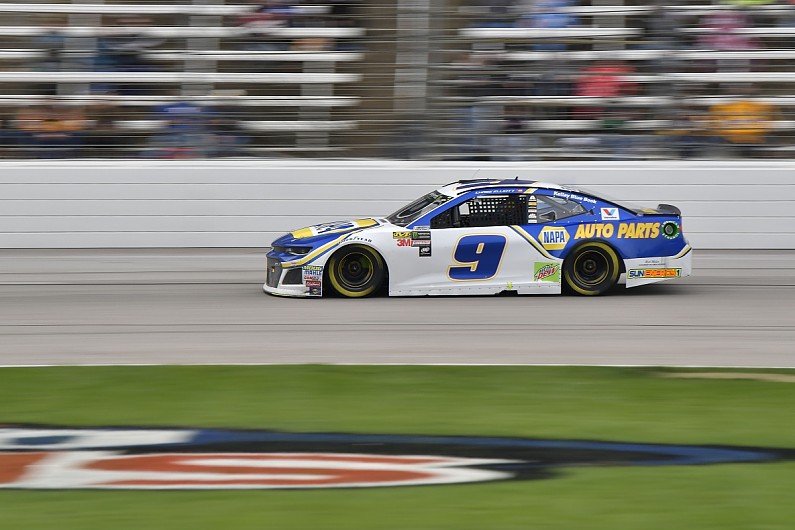 Hendrick Motorsports confirmed in a press release that it would not appeal the penalty, meaning the $50,000 fine for crew chief Alan Gustafson and the 20 owner points taken from Hendrick will stand.
Elliott had finished 11th in Texas as Hendrick continued its tough start to the 2018 season.
Team-mate Jimmie Johnson has gone 30 races without a win, and Alex Bowman is the outfit's highest-placed driver in the standings in 14th.