Sometime IndyCar driver Conor Daly will join Roush Fenway Racing to make his NASCAR debut, racing at Road America in the Xfinity Series.
Daly lost his AJ Foyt Racing IndyCar seat when the team opted to refresh its line-up for the second year running and signed Tony Kanaan and rookie Matheus Leist.
The lateness of the move meant Daly was unable to secure an alternative IndyCar seat, but he did sign an Indianapolis 500 deal with Dale Coyne Racing earlier this year.
Road America is one of NASCAR's few road courses, meaning the type of track has attracted drivers from other disciplines in the past – including two-time DTM champion Mattias Ekstrom back in 2010.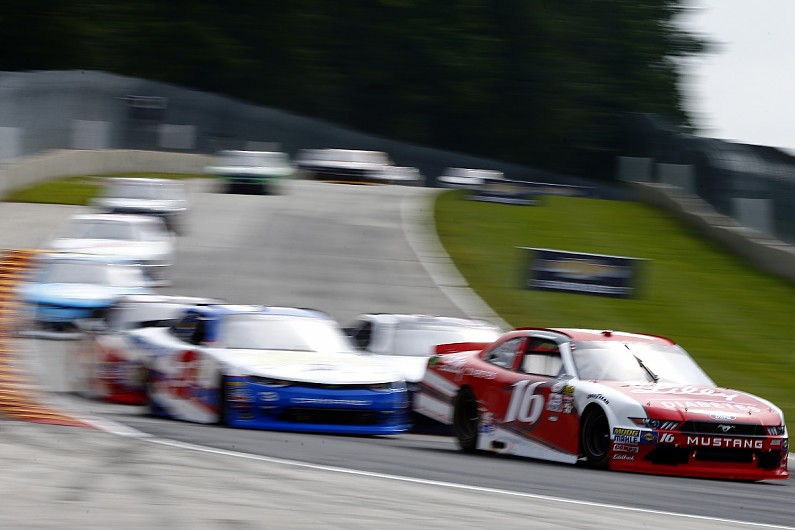 Daly will join regulars Ryan Reed and Ty Majeski in Roush's line-up for the Road America race at the end of August, and it will mark the former IndyCar driver's stock car debut.
"I've raced at Road America almost every year since I was 16 and have won there [in the 2010 Star Mazda Championship]," he said.
"I have driven almost every form of car, but this will be my first stock car experience.
"I've been an avid follower of NASCAR and have been friends with Ryan for a long time and been to many races to support him."
Daly will run in a Lilly Diabetes-sponsored car, with both himself and Reed Type 1 diabetes sufferers.
"Lilly Diabetes has done so much for me and I'm excited to have them represented in full force at Road America," Reed said.
"Conor and I have been friends for a while and this is awesome that we'll get to compete together as team-mates.
"I can't wait to see him behind the wheel of one of our Xfinity cars."