Kurt Busch says young talents in the NASCAR Cup series are getting a "free pass" to become superstars because their lack of success does not warrant such promotion.
NASCAR's increasing push to promote the personalities of young drivers in the face of declining interest and veterans retiring has dominated the agenda of the series' pre-season media days.
Busch's brother Kyle said NASCAR's strategy was "stupid", while Kevin Harvick said those comments were the words of a "whining child".

Why NASCAR is at a crossroads in 2018
But Kurt said his brother's comments were understandable, in a radio interview on The Domenick Nati Show, because the young drivers have not had meaningful success yet.
"What I think he is trying to say is that we are promoting these guys and they don't have the race wins yet," he said.
"There is 'zero' in the win column for a guy like Chase Elliott, there's zero for Bubba Wallace, Erik Jones, all those guys.
"[Kyle] Larson's out there; he's young, he's winning. They need to push him. I see him as a future champion.
"I think what Kyle is saying is these guys have been given a free pass, so to speak, to become a superstar and we haven't seen the success on track translate to what's being shown to the world."
Elliott "slightly" overrated right now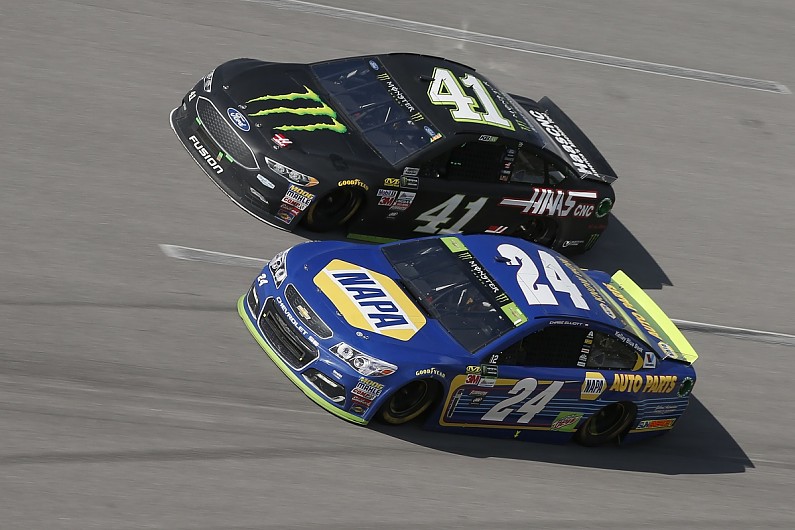 Busch used the example of Hendrick Motorsports' Chase Elliott as an example of a driver who does not yet warrant the level of promotion NASCAR has put behind him.
Busch said Elliott is the sort of driver his brother was taking issue with.
"That's a touchy subject," he said. "I think that is what my little brother Kyle was referring to.
"It's cute – there are different 'chosen ones' or guys that take over iconic rides.
"But right now Bill Elliott's son, who is going to be a big-time player in our sport and has yet to win, is Chase Elliott.
"He's doing a good job; it's all starting to blend in and I'd say he's just slightly overrated right now without the race wins that he should have in the win column."