Tom Luthi has admitted his longer-than-usual Moto2 career is making his 2018 MotoGP adaptation challenging.
This season the 31-year-old is finally joining the premier class having raced in Moto2 since its inception in 2010 and in its predecessor 250cc for three seasons before that.
He had to sit out the November 2017 MotoGP tests with his new team Marc VDS Honda having fractured his ankle during the Malaysian Grand Prix weekend the previous month, so only began MotoGP testing in the recent Sepang sessions.
Luthi, who was 25th fastest overall in the test, admitted that he still has a "Moto2 style inside of me", and that it takes "longer for me to adapt to the MotoGP".
"It is a different world, the Moto2 is a brilliant school but I was many years in the Moto2 and for sure I have this Moto2 style inside of me," he said.
"I need to change it and maybe it takes a little bit longer for me to change that style, to adapt to the MotoGP, but I really work a lot.
"I really work on lap by lap or even corner by corner to change this style into the MotoGP bike which is very important."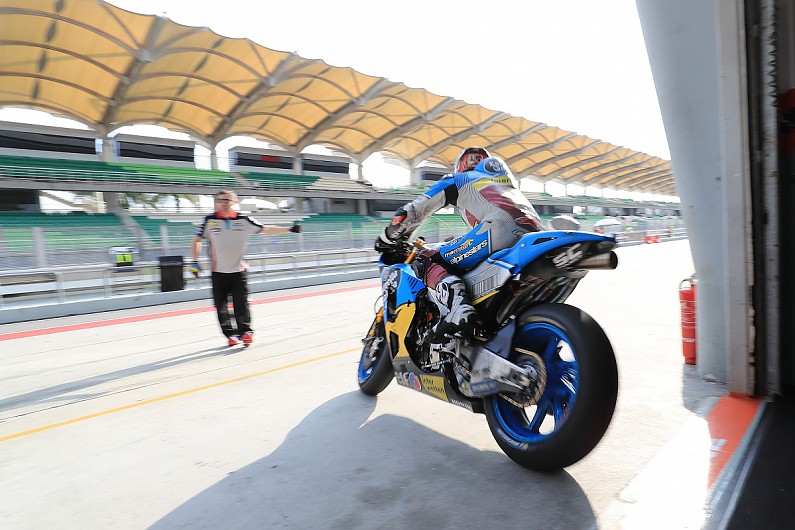 Luthi highlighted the Michelin front tyre as a tough part of his acclimatisation to MotoGP after many years on Dunlop rubber in the intermediate category.
"It is difficult to get the feeling especially with the front, very difficult because it is so different to the Moto2 front tyres," said Luthi, who is also still recovering from last year's injury.
"Step by step I am coming closer. But I still need more laps.
"I think I need to push even more on the entry, more late braking because if I would brake like this in Moto2, it is a completely different story."