Maverick Vinales will adopt a 'smarter' approach to MotoGP winter testing at Valencia this year following Yamaha's poor 2018 season.
Vinales' Australian Grand Prix victory is the team's only win of a campaign in which he and team-mate Valentino Rossi have regularly complained about the bike's engine and electronics.
Last month Vinales suggested Yamaha had made the wrong choice of engine in pre-season testing and that he would have preferred to use the older unit that Tech3 rider Johann Zarco has had.
Vinales has now made clear he will be focusing purely on the engine in Valencia testing as he feels he had the wrong approach last winter.
"On the bike we only have to change one item, this is the engine," he said.
"I'm going to do my best and I'm going to be smart.
"Last year I didn't work so good in the Valencia test – the first day was good and then the second was bad because we started to play a lot with set-ups, all these things.
"This year I will spend two days with the engine, just trying, more power, less power, without [adjusting] set-up."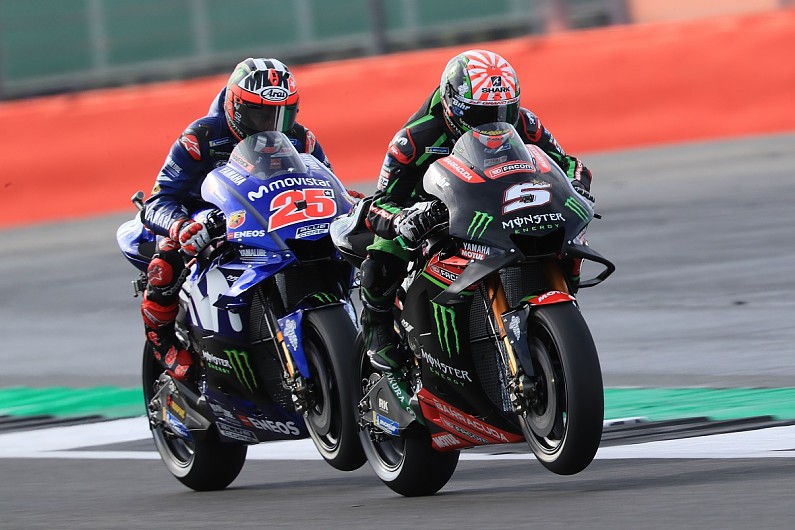 Vinales explained that Zarco's older Tech3 bike has the better engine braking he craves, and says the fact Yamaha previously produced such an engine means it will be "easy" for it to solve the issue.
"I've said for a long time the chassis is really good," he added.
"I don't lose the front on any track, and I'm pushing a lot the front all the time. Some tracks, I try to close the front, because P11 for me is a disaster.
"Just we need a bit more grip on the rear, especially on braking, and then this engine braking, because sometimes I feel OK, 'now I can release the brakes', but as soon as I release I go wide, because I don't have enough engine braking.
"Johann's engine has much more engine braking in that area, so for sure there is not a lot of difficulty for them to do it – because they already have. I think for them this is easy to solve.
"I can't wait to be in Valencia on Tuesday, just change the engine and just ride and ride and ride."