Upgrade for free today
You have 10 articles remaining to view this month.
McLaren chiefs have admitted keeping expectations under control will be one of their biggest challenges for the 2018 Formula 1 season.
The switch to Renault power has lifted McLaren's hopes after three years of frustration with Honda engines.
But although the team has set sights on podium finishes and even victories, racing director Eric Boullier and executive director Zak Brown fear people could expect too much too soon.
"It is part of the game, but we need to keep it under control," Boullier told Autosport.
"We need to make sure that there are no strong comments and we keep just one line: which is under-promise and over-deliver. That is the key."
Boullier thinks it is vital team personnel stay level-headed going into 2018.
"Emotionally it is hard," he said. "And it is part of my job to manage that – even if I am a bit more Latin than most of my British colleagues. You have to keep it under control.
"You can get over-excited very easily, especially after three years in the dark when you see the light coming. We have to be professional now."
Brown added that as well as the risk of expectations getting carried away, McLaren might put itself under too much pressure early in the Renault relationship.
"The team is used to fighting it out in world championships and it is something that everyone is looking forward to," he said.
"It does come with more pressure, but everyone is going to rise to the occasion.
"It has been a while since we have been at the front, so we need to make sure that expectations aren't over the top for Australia.
"I think we will be one of the most-viewed teams in Australia, as everyone will want to see where we are.
"So we need to make sure we don't put too much pressure on ourselves."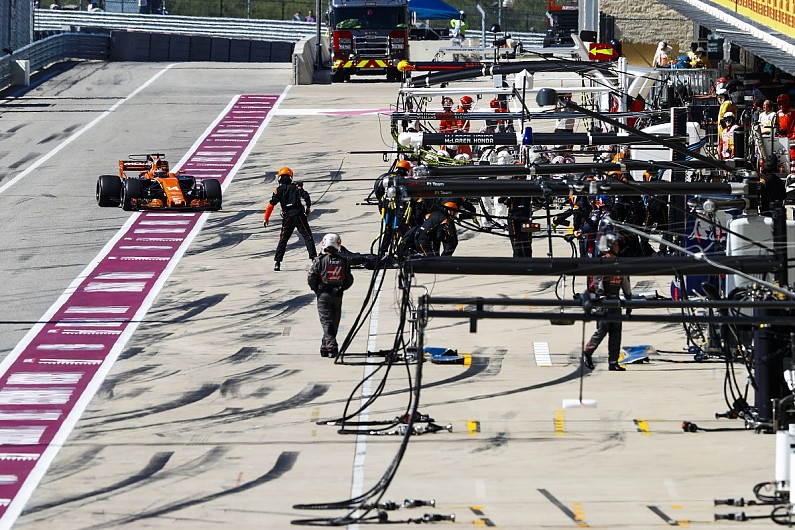 Although the Renault engine is expected to provide an immediate improvement over the Honda, Brown is aware there are aspects where McLaren needs to improve as well.

New McLaren series reveals team 'collapse' fears
"Just look at pitstops," he said. "They are not at the area they need to be. That has nothing to do with what power unit you have.
"We are not perfect, but that will raise everyone when the pressure is on.
"It is like Fernando [Alonso]. He will naturally find another tenth when he is racing at the front and I think that will happen to all of us.
"We will all taste and smell it, and subconsciously work harder because you are stepping up a little bit."
Boullier also warned against reading too much into the season-opener.
"My dream is to win in Australia, but actually maybe being third would be better," he joked.
"If you win in Australia, then the first thing you have to do is sit down with the sponsors and shareholders and everybody and say: 'stop, this is just one race'.
"Winning a championship is another story. But I would be happy to have that problem!"