Toto Wolff says Pascal Wehrlein will stay within the Mercedes family despite appearing set to drop off the Formula 1 grid for 2018.
Long-time Mercedes protege Wehrlein lost his Sauber seat to Formula 2 champion Charles Leclerc and is not in the frame to get the last vacant 2018 F1 drive at Williams.
With fellow Mercedes juniors Esteban Ocon and George Russell impressing at Force India as a race driver and in Friday practice appearances respectively, Wehrlein's future looked precarious.
But Mercedes motorsport boss Wolff has publicly backed Wehrlein's ability and confirmed that a role will be found for him.
"Pascal definitely deserves a place in Formula 1 and is certainly one of the fastest drivers," Wolff told Autosport.
"At the moment it looks a little bit bitter as far as the available [race] driver seats are concerned.
"But he's definitely going to be on our team. [It is unclear] whether or not he actively participates in a racing series other than Formula 1.
"He will definitely remain part of our squad."
Wehrlein scored all five of Sauber's 2017 points, courtesy of eighth in the Spanish Grand Prix and 10th in Azerbaijan.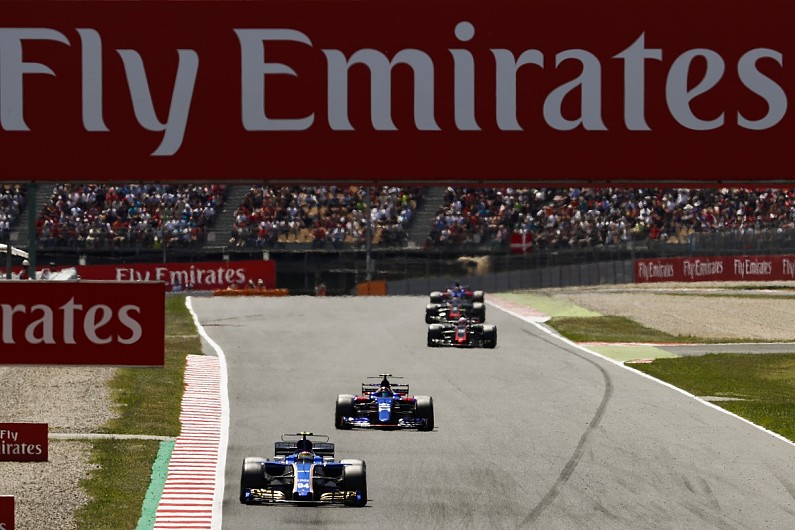 But with Sauber's enhanced relationship with Ferrari and its new Alfa Romeo tie-up, there was no longer a seat available for him.
Wehrlein suggested his best race performances of 2017 were overlooked because Sauber was so far behind by then.
"I'm quite happy in the end with five points," he said. "Not all of the races have been as good as I wished but I think in general we did what we could do."
He added that even if he does not race in F1 next year, he will not give up on trying to return to a race seat in 2019 – when a shake-up of the grid is expected as several top drivers' contracts expire.