THOUSAND OAKS, Calif. — Ndamukong Suh introduced a new sack technique at practice on Thursday.
The Los Angeles Rams defensive line routinely drills proper technique at practice for sacking the quarterback, without drawing a penalty for roughing the passer.
But on Thursday, Suh used a new method altogether.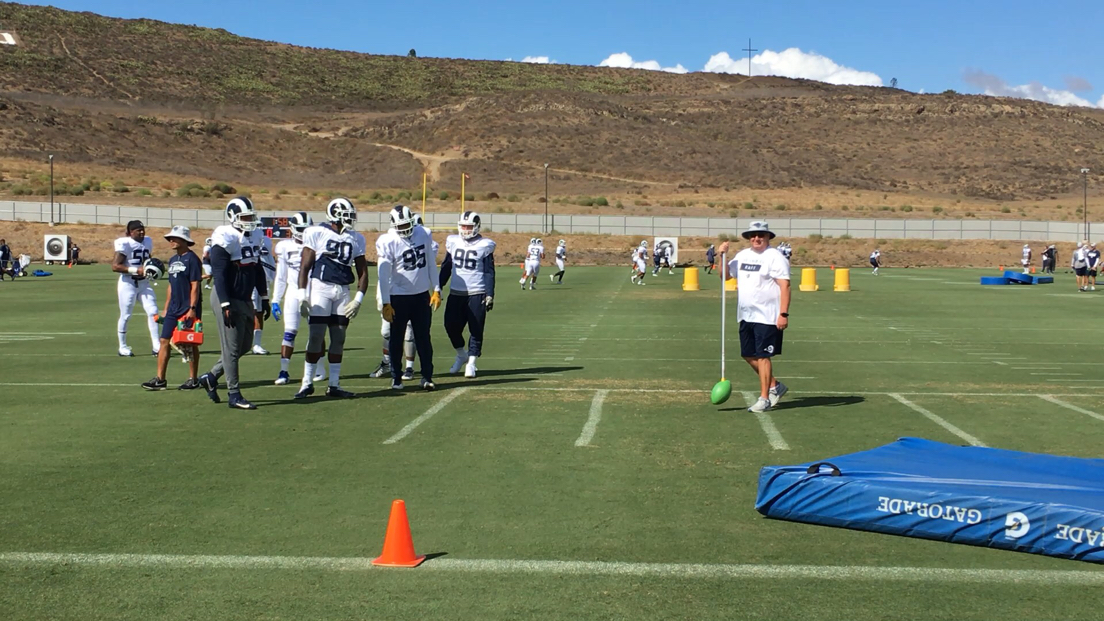 The strict parameters for sacking a quarterback without drawing a penalty? Ndamukong Suh may have found a way around them (But probably not). Rams defensive line having fun at practice today.
Suh stepped to the front of the line, charged a tackling dummy — but instead of going to the ground and tackling it on top of the pads — the 6-foot-4, 313-pound Suh stopped and simply delivered a punch that sent the dummy flying.
Aaron Donald, Michael Brockers and other teammates laughed as line coach Bill Johnson hollered, "Well, there ya go!"
"We're always have a good time together, that's the type of group we pride ourselves on," Donald said after the practice. "You've got to have fun doing something you love to do."
Suh tweeted about it later:
When they start taking things away, you gotta try and find the silver lining🤣🐏💪🏾🏈 @RamsNFL pic.twitter.com/zhnzyUQ9wM

— Ndamukong Suh (@NdamukongSuh) October 5, 2018
As far as Suh's technique, Donald — who delivered two form sacks against Vikings quarterback Kirk Cousins last week — laughed, and said there was a chance the technique could work.
"As long as we don't hit him in the head, we should be good," Donald said, smiling. "If you push him to the ground and don't fall on him, you should be good."
The Rams (4-0) have eight sacks this season and will be on the hunt for Russell Wilson on Sunday when they play the Seattle Seahawks (2-2) at CenturyLink Field.