After a successful weekend entertaining and educating Formula 1 fans in Montreal, Shell House comes to an end. Here are the highlights from the Canadian Grand Prix event.
It was been an exciting week in Montreal, with plenty of action both on and off the track. At Shell House, fans and special guests explored the unique and long-standing Innovation Partnership between Shell and Scuderia Ferrari.
Scuderia Ferrari driver Charles Leclerc opened the Shell House on Wednesday, taking part in a number of challenges, which included setting a time to beat on a racing simulator (if you haven't challenged yourself yet, check out our social media to see if you can beat the lap times set by Scuderia Ferrari around the Montreal circuit in the wet).
Sebastian Vettel joined in on Thursday to unveil an exclusive piece of art designed especially for Shell House, inspired by the historic relationship between Shell and Scuderia Ferrari, and Shell's V-Power NiTRO+ fuel.
On both days, there was plenty of fun to be had – from mocktail making with local mixologist Rose Simard, to a performance set from international DJ sensation Oliver Heldens, incorporating the sounds of an F1 car. A secret gig for Oliver's competition-winning fans and special guests had everybody upon their feet.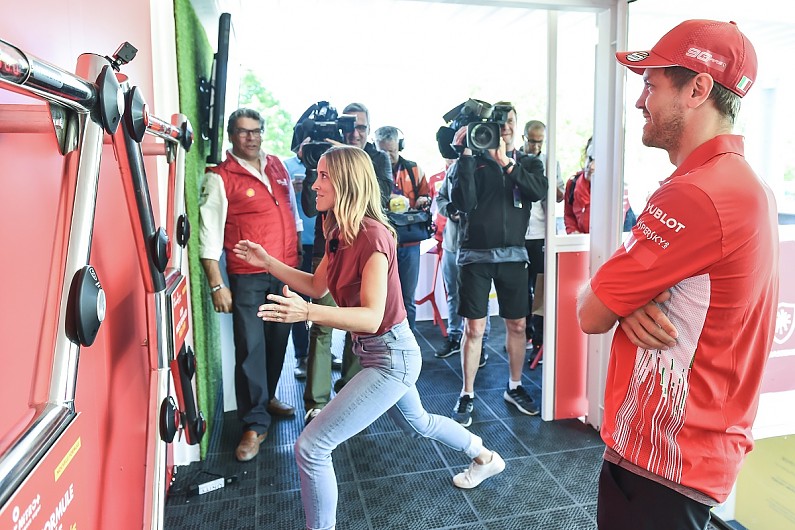 On Friday, Shell House was open to grand prix ticket holders, and the public piled in from around the world to test their mettle on the various performance-based challenges, which included the racing simulator, batak challenge and a fitness class. The activities educated and engaged visitors on how Shell helps to keep Scuderia Ferrari in the battle for world championships.
So it's goodbye to Shell House, until the next time!