Red Bull boss Christian Horner thinks it would be unfair to expect Pierre Gasly to challenge Max Verstappen immediately next year, but says the team predicts 'big things' from him.
Gasly has been handed a golden opportunity to step up to Red Bull from its sister outfit Toro Rosso, in the wake of Daniel Ricciardo's shock decision to join Renault for 2019.
But the French youngster faces a steep learning curve, having not yet completed a full season in F1.
However on the back of some impressive races this year, including a fourth place in Bahrain, Horner has no doubts that Gasly is the right man to step up to the senior team, even if he is not able to beat Verstappen immediately.
"I think it will be a challenge for Pierre but one that he's up for," Horner told Autosport.
"He's come through the same programme as Max and he's here because we believe he's the best upcoming talent and he deserves that opportunity in the car. So we're expecting big things from Pierre next year."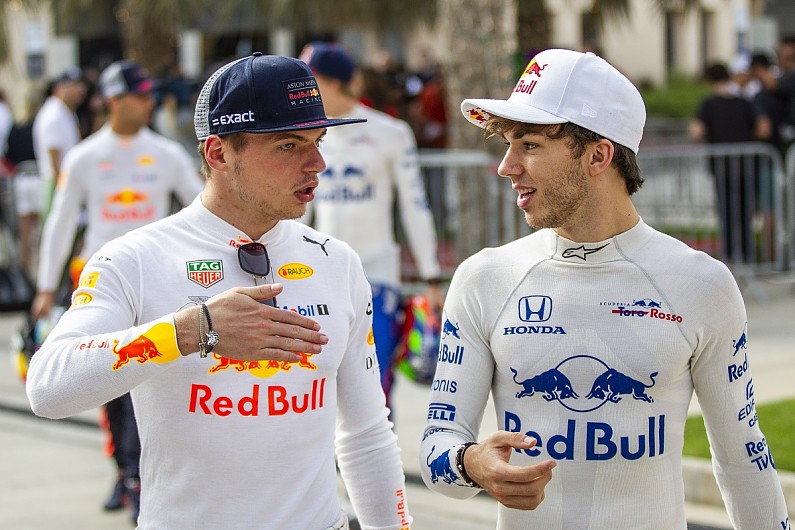 Asked if he believed Gasly could match Verstappen straight away, Horner said: "I think it would be unfair to expect him to be immediately challenging Max. I think you got to give him time to settle into the team."
Horner thinks that Gasly's challenge will be made even greater by the fact that Verstappen has hit a great run of form at the moment, which included a front row start and his fifth Grand Prix victory in Mexico last weekend.
"I think Max has hit a very rich vein of form and he's one of the most outstanding talents in Formula 1 at the moment," added Horner.
"Obviously Daniel has struggled in qualifying against Max this year, but their race pace has been very comparative. Next year we need to give Pierre time, but I think that he has great ability.
"He's only one year into F1, but he's put some great drives in. If you look at Bahrain, Monaco and Hungary in particular, he has had a number of stand-out races."