Renault says its conservative expectations for the coming Formula 1 season mean it will need a leap of faith from Daniel Ricciardo about its 2021 prospects to keep him.
The team was cautious about its chances at the launch of its 2020 programme, aiming only for fourth in the constructors' championship and making no promises about becoming a frontrunner.
Ricciardo's two-year contract is up at the end of the season, and vacancies are currently available at Red Bull, Mercedes and Ferrari for 2021.
Renault's F1 non-executive director Alain Prost said the team must accept its form alone will not be enough to convince Ricciardo to stay.
"This year, we have to say the truth," said Prost, speaking at Renault's Paris launch.
"We don't have a high expectation about this year, so it's a shame for Daniel, the second year with not a lot but it is going to be better.
"I think it's going to be more his perception of what we could do for 2021, and also being realistic about the offers he is going to have from other teams."
He added: "He will decide by himself but we will talk very soon. We don't have everything in our hands, that's for sure."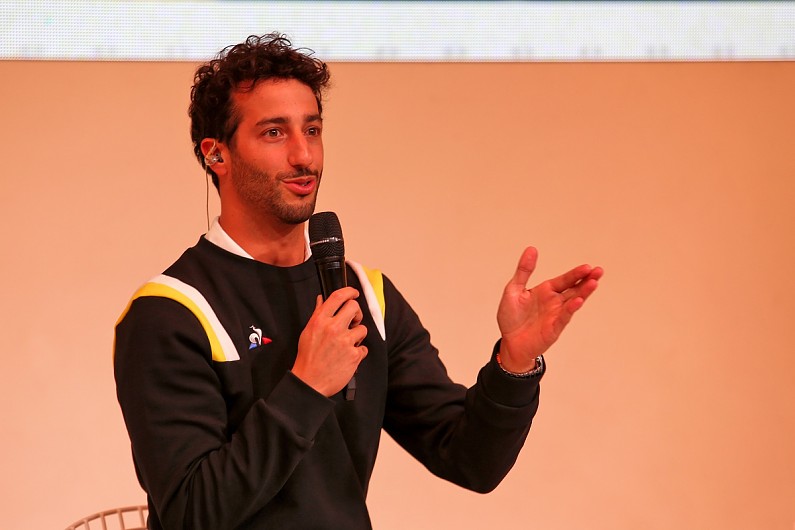 Ricciardo insisted he has not yet considered his options, but said he retained belief in Renault's project for now.
"I don't have anything written down with Renault beyond this year but whatever may or may not come in the next few months, or over the course of the year, I'm 100% committed to still making this work," he said.
"I haven't thought about scenarios yet of being somewhere else.
"I do feel like last year was a bit of an unknown, but I do feel this year there is much more in place to get this thing on the right track, and to kind of tick some of the boxes that I thought we would tick when I signed the contract.
"For me personally as well I do want it to work. I do want this year to be successful."
Renault F1 managing director Cyril Abiteboul thought the chances of keeping Ricciardo will be defined early on by how much progress the team has made over the winter.
Asked about how he would convince Ricciardo to stay, Abiteboul said: "The main difficulty will be timing, I guess, for obvious reasons.
"You want to have a quick decision regarding his future, but I think what we also need is a little bit of time to see how we are developing as a team and how we are working together and what we are capable of delivering.
"Because let's be honest, together we failed to deliver the expected results last year.
"So hopefully we can we can do better.
"But the first thing I think he will want is to see if we are capable of providing him a better car, because frankly if you're not capable of doing that this year, why would we next year?"