Herve Poncharal says Johann Zarco continuing with Tech3 after the 2018 MotoGP season is "not impossible" despite KTM's interest in the Frenchman.
Tech3 will switch from being Yamaha's satellite team to a KTM factory-supported operation in 2019.
Its star rider Zarco is currently one of the most sought-after people in MotoGP, with KTM having openly expressed its interesting in signing him for 2019.
But as Tech3 will get the same specification of bike as the works KTM team in its new deal, Poncharal reckons it is "not impossible" for Tech3 to retain him.
"Johann Zarco and his personal manager Laurent Fellon are going to look at all the options but that would be a dream to have him with us and I would say this is not impossible," he said.
"I don't know if I say [it is] a strong possibility or a fairly strong possibility but it's a possibility and this is something that I would love to see happen.
"I leave him to decide because the last thing you want to do is push him to do something that he could regret.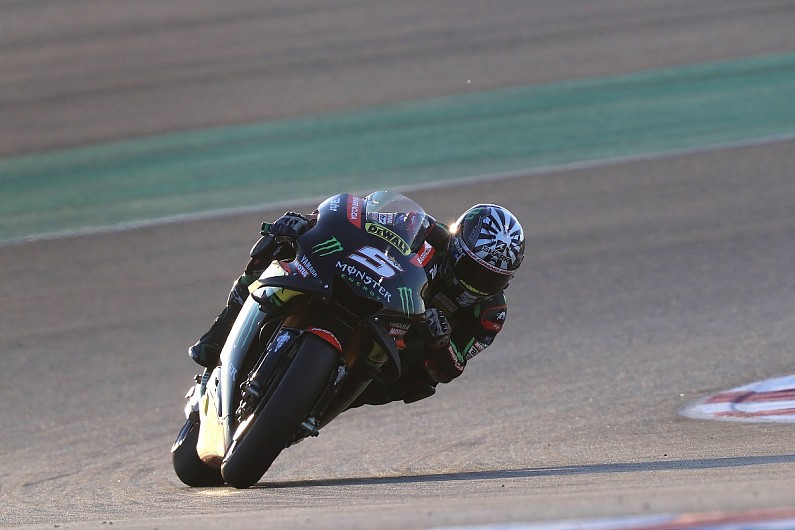 "[It's] up to him to go to the market to check every offer he can get and decide.
"He is looking at all the options but he knows where we're going. I think he is also excited about the challenge."
Poncharal believes Zarco's "dream" was to become a factory Yamaha rider – but Maverick Vinales has already renewed his contract and Valentino Rossi has also admitted he is close to agreeing a fresh deal to stay at the team.
"Since the 2017 season stopped I always said if Johann doesn't get a full factory package and ride from '19, I think there is something wrong in our world," Poncharal said.
"He clearly deserves it and this is the last thing you need to be able to eventually fight for the title in the MotoGP class.
"Clearly that will not be happening with Yamaha. I think that was his secret dream that eventually Maverick was going somewhere else or Valentino decided to stop earlier.
"Although Valentino is still to be announced this is not a real secret, I think they will stay so there is no room for him [Zarco] in the factory Yamaha."