Toto Wolff believes Valtteri Bottas has suffered a "mental setback" as Mercedes has focussed its efforts on winning the Formula 1 drivers' world championship with Lewis Hamilton.
Bottas struggled to match Hamilton's pace in the Japanese Grand Prix, one week after a strong showing at Sochi where he was controversially asked to hand victory to his team-mate.
Wolff said he did not expect Bottas to admit he had suffered a loss of confidence, but felt it was inevitable the Finn's support role would have affected his mindset.
"We have to remind ourselves that for a race driver who is channelling all his efforts into winning races and the championship," said Wolff, when asked about Bottas's pace compared to Hamilton at Suzuka.
"If you take that ability away from him, it will automatically cause a little bit of a mental setback.
"He says he hasn't got that. but I believe that will play a little part of it.
"He's a tremendous team player and we cannot re-emphasise that enough.
"To give you an example, after Sochi in the evening we had a discussion, he said, 'I completely understand why you did it and where the team's coming from. If I were in your shoes, I would do exactly the same'.
"'I need to outperform Lewis in the beginning of the season, and score more victories, and put myself in a position to fight for the championship. So, don't worry about me'.
"And today [Sunday at Suzuka] he struggled in traffic, many drivers referred to being in traffic as difficult and he was certainly one that suffered from that a bit."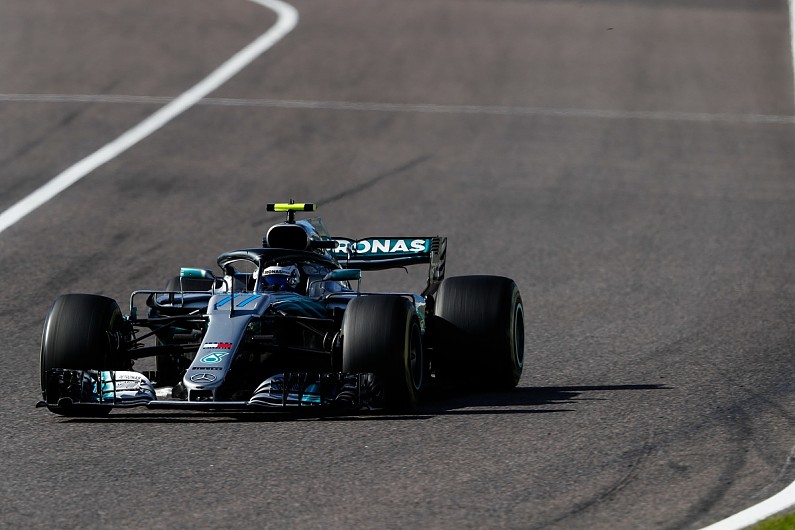 Wolff is convinced Bottas will bounce back and can earn a chance to fight for a title himself.
"I think Valtteri will get one victory [this year], and don't you worry, I think Valtteri will get many more victories in his life," said Wolff.
"He will go into his third season with Mercedes next year, and will make another step.
"He will have learned and improved and see himself as a strong challenger for the championship and it's exactly what we want. So that will come."
Bottas said securing at least one victory this season would make a big difference. "Personally, it is important," he said.
"At the last race I felt like I performed like a winner, but having not won… it is something in the end, because if your team-mate wins however many races in the season, and you win zero, it's not ideal.
"We have four races left, four opportunities. We'll see."